The Importance of Nostalgia
As per dictionary.com, nostalgia is "a wistful desire to return in thought or in fact to a former time in one's life, to one's home or homeland, or to one's family and friends; a sentimental yearning for the happiness of a former place or time."
We humans beings have a strange yearning for the past, mostly because it keeps us away from the pain of the realities and the uncertainties of the future. The past is often idealized and seen as something we have a deep and personal connection with. According to Alan R. Hirsch in his report, "Nostalgia: A Neuropsychiatric Understanding," the true power of nostalgia lies in the fact that we assign a particular emotion to certain eras of our life. So, if you come across a photo from your time in high school, your mind will automatically react positively to it even if you went through some rough patches while you were growing up.
How Social Media uses Nostalgia
Back in 2015, Facebook leveraged its user's nostalgia to increase engagement and the time spent on its platform by launching the "On This Day" page. "On This Day" shows content from this date in the past. So, you will be seeing status updates, photos, posts from friends and other things you've shared or been tagged in – from one year ago, two years ago, and so on.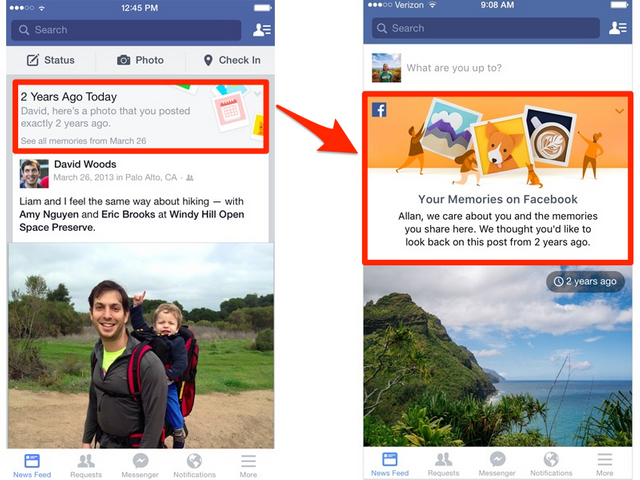 Image Credit: Business Insider
Their strategy was that once the user checks the post, they will go back during that timeline and check out all the other posts and photos they had posted. This feature became an overwhelming success. Here are some stats via Business Insider:
Over 60 million different people visit the page each day.
Around 155 million people have opted to receive the dedicated notification for this feature.
Snapchat introduced the "Memories" feature where users can select certain "snaps" and save them as "Memory" which they can access later. Unlike regular snaps, these memories will not be auto-deleted.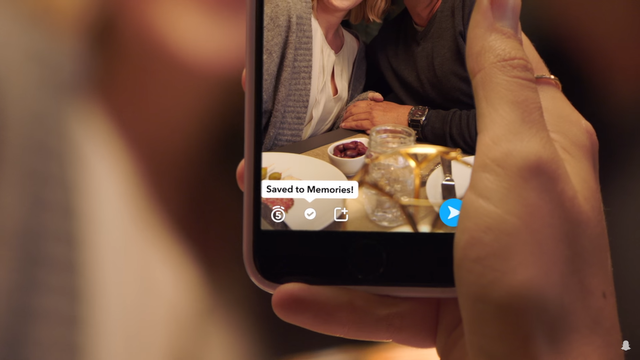 Image Credit: Snapchat YouTube
Not to be left behind, Instagram also introduced the "Highlights" section, where users can highlight specific stories and permanently store them in a horizontal bar on top of their profile. Quite like Snapchat's memories, these highlighted stories do not expire.
Since we are on the topic of Instagram, here is another interesting tidbit. The "#tbt" hashtag happens to be the 8th most popular hashtag and has been used 401.4 million times. "Tbt" stands for "Throwback Thursday," which is used with nostalgia posts.
VID: Opportunity and Disruption
VID aims at carving a whole new path in the "Memory Industry" that these social media platforms are engaging in. VID's AI will collect metadata from the popular apps that everyone has in their smartphone to create a video package of all the activities you indulged in on a particular day. So, if you used Airbnb to book a particular place and used Instagram to upload some photos of that day, VID will create a video journal which will detail everything in a cute little package.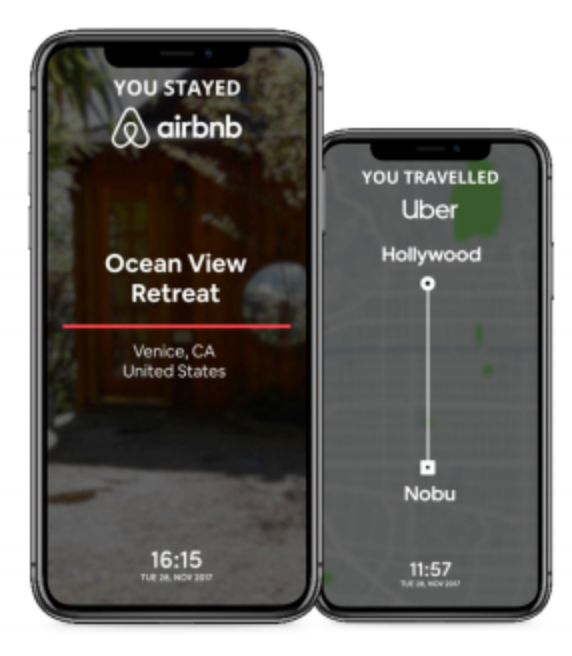 The best part is that everything is auto-generated. You don't need to do anything within the app itself for you to create these memories. You can add pictures with your camera phone and add on to your memories of the day. You also have the right to make the memory public or private.
Monetizing Memories
Another exciting thing that you can do in VID is to monetize your memories. If you choose to make your Vid public and it includes the auto-generated memory for a particular brand, then that brand will have the opportunity to add a swipe-up link to that memory, provided the user has chosen to monetize it.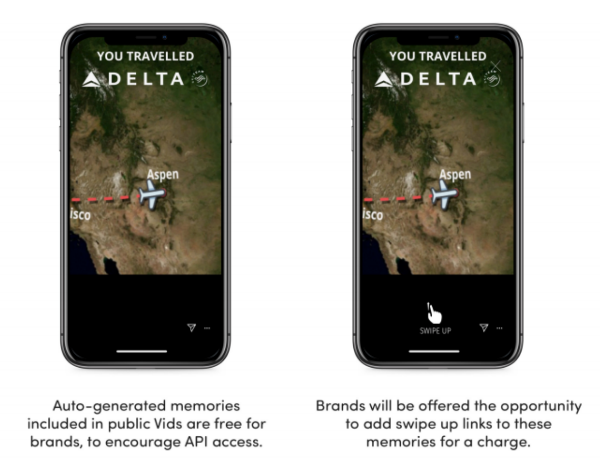 VID will not be charging the brands for these auto-generated memories. Also, the users will be pocketing all the revenue that they generate from these brands. VID will not be taking any of this revenue, which is a stark contrast from what traditional social media platforms usually do.
Here is a simple overview of the whole process, which leads to memory monetization in VID:
Auto-generated memory is created from the user's data and added to their private journal.
The user chooses to make this memory public and allows monetization on the Vid.
The advertiser adds a swipe-up link to that user's public Vid, allowing viewers to engage easily with the brand that relates to the memory.
Transfer of value from advertiser to the user through monetization of the user's memory.
Conclusion
VID is in a unique position to disrupt the social media space by carving out a unique niche for itself. They are the first-movers in the "Memory generation and monetization" space, which already gives them an advantage in the market. There is already a demand for a product like this in the market. VID released a version of the app in Q2 2018 with 15% of the total features in Apple Store. Within no time, the app started to trend and ended up gaining 30k users. Once fully released with all its features, there is every chance from VID to continue from where it left off and become a leader in the space.